1960–1991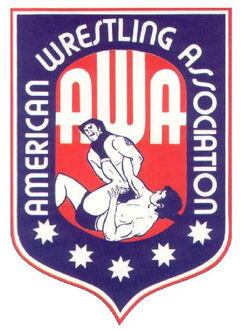 This logo was also used by another promotion, AWA Superstars of Wrestling (which claimed to be a revival of the original AWA), until WWE filed a lawsuit against AWA Superstars in 2007, claiming copyright infringement due to WWE's ownership of the AWA name and trademarks (which WWE had acquired in around 2002, along with the AWA's video library). The suit was settled in WWE's favor in October 2008, forcing AWA Superstars to stop using the AWA name and logo and to change its name to Wrestling Superstars Live.
2003–present
WWE's version of the AWA logo
Ad blocker interference detected!
Wikia is a free-to-use site that makes money from advertising. We have a modified experience for viewers using ad blockers

Wikia is not accessible if you've made further modifications. Remove the custom ad blocker rule(s) and the page will load as expected.