1969-1976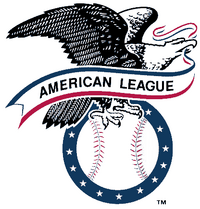 This logo is almost exactly the same as the current one except that it has 12 stars in the blue outline surrounding the baseball instead of the current one which has 14 stars in the blue outline.
1976-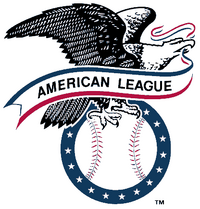 American League
---
---
---

Ad blocker interference detected!
Wikia is a free-to-use site that makes money from advertising. We have a modified experience for viewers using ad blockers

Wikia is not accessible if you've made further modifications. Remove the custom ad blocker rule(s) and the page will load as expected.