Contents

1999–2005
2005–2014
2014–present
American Heroes Channel (formerly Discovery Wings Channel, then Military Channel) is an American satellite and cable television channel, focusing on American military history and technology, and war documentaries.
Discovery Wings Channel
1999–2005
A SVG version of this logo is recommended but not required. You can help Logopedia by uploading it here.
Discovery Wings Channel, a channel dedicated to aviation, launched on September 13, 1999.
Military Channel
2005–2014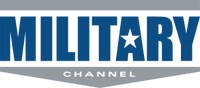 On January 10, 2005, Discovery Wings was renamed Military Channel.
American Heroes Channel
2014–present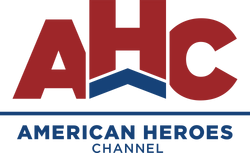 Military Channel was renamed American Heroes Channel on March 3, 2014.
Ad blocker interference detected!
Wikia is a free-to-use site that makes money from advertising. We have a modified experience for viewers using ad blockers

Wikia is not accessible if you've made further modifications. Remove the custom ad blocker rule(s) and the page will load as expected.