2010-present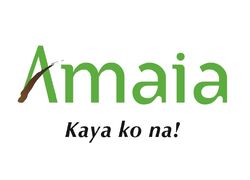 Amaia was formed originally as First Communities Realty, Inc., a division under the former Laguna Properties Holdings Inc. or LPHI (now Avida Land). It took on its current name, Amaia, in 2010, and was recognized as a residential brand of Avida's parent company, Ayala Land, which, along with BellaVita, focuses on the economic housing segment, which makes up 34% of the Philippine real estate market.
Ad blocker interference detected!
Wikia is a free-to-use site that makes money from advertising. We have a modified experience for viewers using ad blockers

Wikia is not accessible if you've made further modifications. Remove the custom ad blocker rule(s) and the page will load as expected.