Alvin and the Chipmunks
1983–1988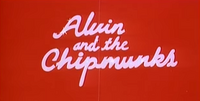 The Chipmunks
1988–1990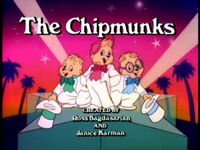 For the sixth season, the title was changed to simply The Chipmunks, also production shifted from Ruby-Spears Productions to Murakami-Wolf-Swenson.
The Chipmunks Go to the Movies
1990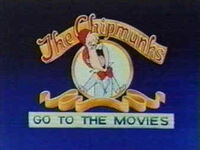 For the final season, the show renamed The Chipmunks Go to the Movies, once again production has shifted to DIC Enterprises for the remainder of the show.
Print logos
See Also
Ad blocker interference detected!
Wikia is a free-to-use site that makes money from advertising. We have a modified experience for viewers using ad blockers

Wikia is not accessible if you've made further modifications. Remove the custom ad blocker rule(s) and the page will load as expected.