2013–2016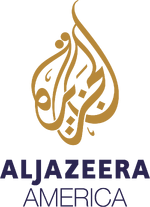 Al Jazeera America was launched on August 30, 2013, after Al Jazeera purchased Current TV earlier in January 2013.
On January 13, 2016, Al Jazeera announced that the channel will be closing on April 30th, citing economic challenges, especially falling crude oil prices and low ratings. Its final day of broadcast was on April 12, 2016.
Ad blocker interference detected!
Wikia is a free-to-use site that makes money from advertising. We have a modified experience for viewers using ad blockers

Wikia is not accessible if you've made further modifications. Remove the custom ad blocker rule(s) and the page will load as expected.