Contents

2001-2007
2011-2013
2013-present
Aksyon TV (English: Action TV) is a commercial broadcast television network in the Philippines. Its owner and operated by TV5 Network Inc. with some of programs produced by News5, Sports5 among other entertainment of TV5 programs in Metro Manila co-owned by Nation Broadcasting Corporation (both subsidiary of PLDT media company MediaQuest Holdings). AksyonTV is being broadcast terresrially through DWNB-TV, (UHF Channel 41) Metro Manila and among all-relay stations. Occupies the frequency previously used by MTV Philippines, a subsidiary of MTV Networks Asia Pacific until 2006. It started broadcasting on February 21, 2011, Its main broadcast facilities is located at TV5 Media Center, Reliance cor. Sheridan St., Brgy. Buayang Bato, Mandaluyong City; while the network alternate studios and transmitter are located at TV5 Complex, 762 Quirino Highway, San Bertolome, Novaliches, Quezon City.
MTV Philippines
2001-2007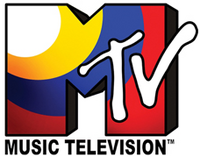 AksyonTV
2011-present
2011-2013
2013-present
Other
Owner
---
---
---
---
---
---
---
---
---
---
---
---
Ad blocker interference detected!
Wikia is a free-to-use site that makes money from advertising. We have a modified experience for viewers using ad blockers

Wikia is not accessible if you've made further modifications. Remove the custom ad blocker rule(s) and the page will load as expected.