​2007–2018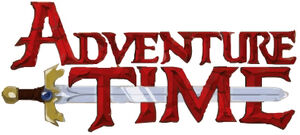 Before Adventure Time became a show on Cartoon Network, it became a pilot on Nickelodeon. It was a part of Random! Cartoons on Nicktoons Network.
2009–2010 (merchandise)
2010–2018

Adventure Time finally aired its first episode on April 5, 2010. On September 29, 2016, it was announced that the series would conclude in 2018, after the airing of its ninth season.
Ad blocker interference detected!
Wikia is a free-to-use site that makes money from advertising. We have a modified experience for viewers using ad blockers

Wikia is not accessible if you've made further modifications. Remove the custom ad blocker rule(s) and the page will load as expected.