2002–2006
AddictingGames.com was launched in 2002 by Atom Enterainment, Inc (who also owns another gaming website: Shockwave).
2006–2012

The logo was changed on March 25 2005. AddictingClips became a division of the website by 2006 (in which was later changed into AtomUploads). Still used on some games (e.g. Castle Tales)
2012–present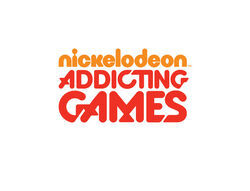 Six years after Viacom acquired Atom Entertainment in August 2006 for about $200M, the website was changed to "Nickelodeon Addicting Games". The version without the Nickelodeon logo is still used today.
Ad blocker interference detected!
Wikia is a free-to-use site that makes money from advertising. We have a modified experience for viewers using ad blockers

Wikia is not accessible if you've made further modifications. Remove the custom ad blocker rule(s) and the page will load as expected.