ABC3
2009–2016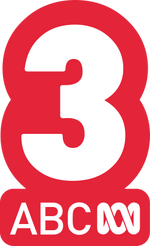 ABC3 launched as a children's channel on the 4th of December 2009 with a launch special called Countdown to 3. The channel broadcasts from 6am to 9pm (10pm on Fridays.)
ABC Me
2016–present
ABC3 rebranded as ABC Me on 19 September 2016. The channel will also increase its focus on content for school age children and position itself as a entertainment network with syndicate applications and better use of mobile devices to interact with users.
Ad blocker interference detected!
Wikia is a free-to-use site that makes money from advertising. We have a modified experience for viewers using ad blockers

Wikia is not accessible if you've made further modifications. Remove the custom ad blocker rule(s) and the page will load as expected.