2004-2017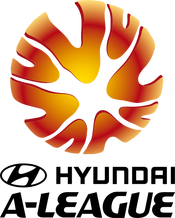 2017-present
On 24 January 2017, Football Federation Australia unveiled a new look for the A-League 13 years after it's establishment in 2004 for the upcoming 2017/18 season. The rebrand effects all three of the national football leagues, including the W-League and the Y-League, which up to this point was the National Youth League. The emblem also changes colour to correspond with the league's teams, a first for any Australian professional sport league.
Ad blocker interference detected!
Wikia is a free-to-use site that makes money from advertising. We have a modified experience for viewers using ad blockers

Wikia is not accessible if you've made further modifications. Remove the custom ad blocker rule(s) and the page will load as expected.