Ad blocker interference detected!
Wikia is a free-to-use site that makes money from advertising. We have a modified experience for viewers using ad blockers

Wikia is not accessible if you've made further modifications. Remove the custom ad blocker rule(s) and the page will load as expected.
For the International version, see 7 Up (International).
1929–1943
1943–1972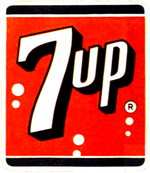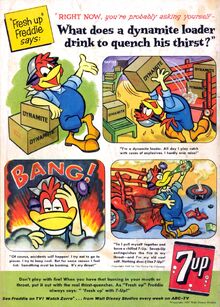 1972–1980
1980–1995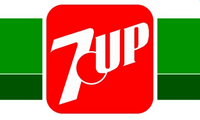 1995–2000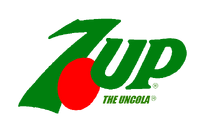 A SVG version of this logo is recommended but not required. You can help Logopedia by uploading it here.
In 1999, the logo was later given Lemon and Lime slices.
2000–2010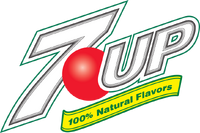 In 2000 the 1995 logo was modifed with a new font for 7up, and with the red spot in 3D, all on a green swirly background. In 2006, when 7up changed their formula to a natural formula, they added a yellow wavy banner with the text Now 100% Natural in green. (Which was later changed to 100% Natural Flavors 1 year later in 2007.)
2010–2015
2015–present