1984–1993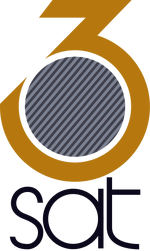 3sat started broadcasting several months after the french-language TV5Monde.
1993–2003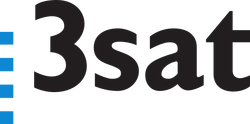 This logo features four blue squares for the four broadcasters that take part in 3sat; ZDF, SRG, ORF and, from 1993, ARD.
2003–present

A completely new look for 3sat was launched on June 1, 2003.
The old typeface was kept, but the "3" is now white and has been put in a red square. "3" represents the three participating countries (Germany, Austria, Switzerland), while the square symbolises the partnership between the four broadcasters.
The new logo was created in-house at ZDF. The new idents were created by the Frankfurt based Filmstyler.
Ad blocker interference detected!
Wikia is a free-to-use site that makes money from advertising. We have a modified experience for viewers using ad blockers

Wikia is not accessible if you've made further modifications. Remove the custom ad blocker rule(s) and the page will load as expected.