1991-200?

Änglamark was created in 1991 when KF collected all their ecological products under one brand.[1]
200?-2006
During 2000/2001, KF relaunched the Änglamark brand, replacing the brown packaging with more colours and images. [2][3][4]
2006-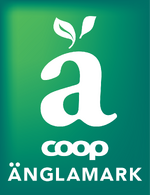 In March 2006, Änglamark became the ecological brand for all of Coop Norden, replacing Coop Natur in Norway and the Danish brands.
Ad blocker interference detected!
Wikia is a free-to-use site that makes money from advertising. We have a modified experience for viewers using ad blockers

Wikia is not accessible if you've made further modifications. Remove the custom ad blocker rule(s) and the page will load as expected.