Ánima Kitchent is the European division of Mexican company, Ánima Estudios, which is based in Madrid, Spain.
2014 (prototype)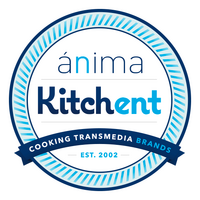 2015-2017
In 2015, Ánima Kitchent unveiled its new logo, featuring a variety of "K" characters next to the company's logo, designed by Dribbble.
The "K" logos
2017-present
The company refreshed its logo that resembles its parent company's logo.